A LITTLE ABOUT US...
Reno Trentini, founder of Supreme Concrete Cutting is passionate about concrete cutting and heading up special projects.
He takes pride in all he does, personally and professionally.
His business reputation at Supreme is extremely important to him. He is actively involved in leading and overseeing his team, setting the pace and example, taking pride in solving the problems of the day for contractors and other clients Supreme serves.
Supreme prides itself on ensuring the fleet of vehicles and equipment is impeccably maintained and ready for the operators and clients.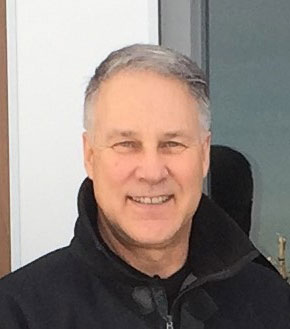 Testimonial from appreciative Superintendents –
"Clark Builders has had the pleasure of working with Supreme Concrete Cutting & Drilling Ltd. for years on various projects including the Stanley Milner Library project.  Our choice to use Supreme on our projects couldn't have been better.  Our overall needs were always met and Supreme has exceeded our expectations time and time again, setting new standards of excellence – from their hands on customer service and around the clock availability to their professionalism and commitment.
"Every employee is experienced, helpful and safety conscious.  They don't hesitate to go the extra mile.  We are impressed by their attitudes with the front line crew.
"We at Clark not only look forward to working with Supreme on future projects but are more than happy to give them a testimonial of this magnitude."
Mauro Zorzetto – Senior Superintendent
"I just wanted to give you my personal thanks for the exemplary service you have provided to us in the last few weeks.  Both on your part Craig and your site workers have done wonders to help out on a very difficult task, in not just the scheduling but also the work which has proven to be difficult at the best of times.  It is really in this day and age a treat to have such great service.  As it has been over the years it seems that most of the time I am treated like your best customer.  Your on site crews are willing to do the difficult work without hesitation.   Thank you very much and please pass it on to your staff."
Udo Reich – Site Superintendent, Delnor Construction
CORE VALUES
At Supreme Concrete Cutting, we think it's not just what you do that matters, but how you do it. Our core values are expressed in everything we do – how we conduct our business, who we employ, who we choose to do business with, and ultimately who we are.
Safety – We strive to provide a safe, healthy, productive environment for employees, not just meeting legal requirements, but exceeding them. We have zero tolerance for risk of work-related injuries or accidents.
Accountability – We assume responsibility for the actions we take and the products, services, and policies we implement.
Integrity – We do what we say and stand behind our word and our service.
Innovation – Doing things the way they've always been done isn't enough. We continually strive to improve our services with new innovation and pursue new strategies and MOPs (methods of procedures) to get the best results possible.
Service – We pride ourselves on exceptional customer service. Our service is an extension of our core values. This business is not just about equipment and getting a job done, it's about people.
Supreme's New Location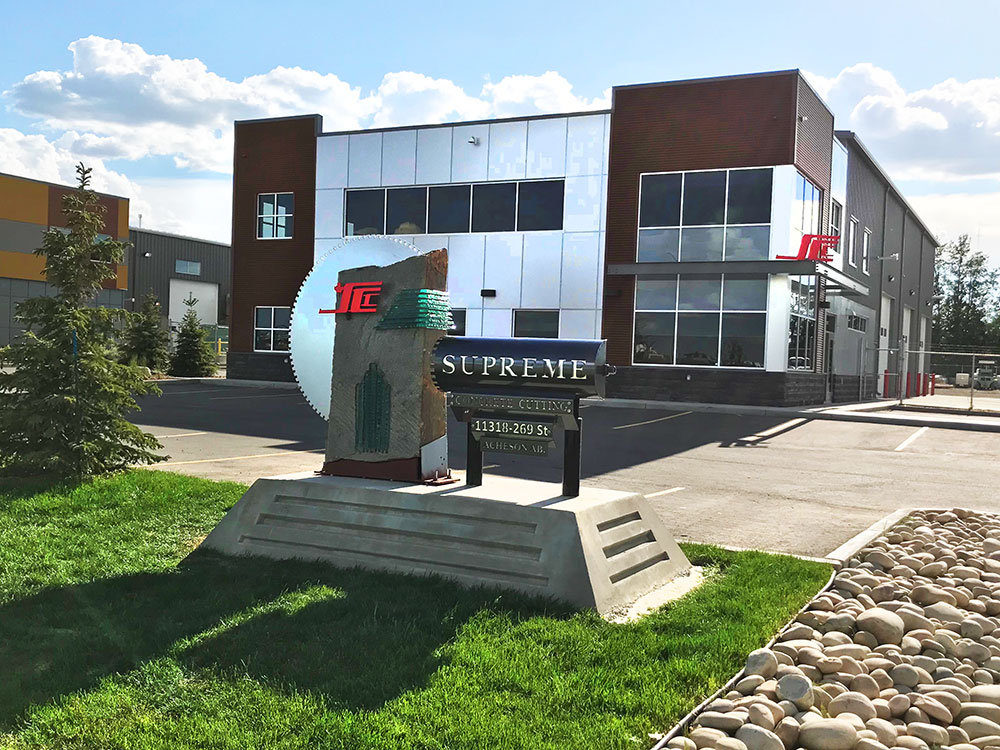 11318 – 269 Street, Acheson AB  T7X 6E1